Touch-Targets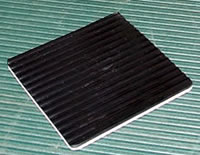 Touch-Target - Go Out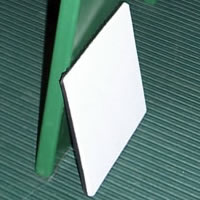 Touch-Target - Go Touch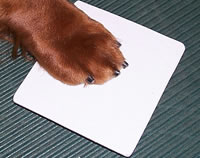 Touch-Target - Touch It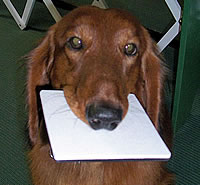 Touch-Target - Take
Touch-Targets are made of ABS plastic on one side and black rubber on the other side. Gray rubber is also available (while supplies last). The targets are made from the same materials as are found on our crates. Edges and corners have been beveled for a smooth finish around the edge. Touch-Targets can be made to any size, our standard size is a 4" x 4" square. Cost for this standard size is $1 per square inch or $4 plus shipping.
Touch-Targets were developed for training dogs to perform the "Go-Out" portion of the Directed Jumping exercise in Utility Obedience.
Touch-Targets can also be used to train the contact obstacles in Agility.
Touch-Targets have been customized to train dogs to Stand-Stay or stack on the floor or a grooming top. We can produce these with rubber on both sides. They can also be produced with a wide base and a smaller square (sized to the dog's foot) on top to create a stepped up platform. Rubber is on both sides (top & bottom). Call or email for custom pricing and sizing.
Our standard, longhaired, dachshund "Cyan" - Field Champion Mye Primadox Shambala CD, RA, CGC, TDI - loves to also retrieve his Touch-Target!